Reporting
A #MeToo movement in China starts with letting women say 'no' to offensive content
Audrey Jiajia Li says Chinese society has a long way to go when the victims of sexual harassment are blamed and those who seek equality are demonised as part of the 'white left'.
In late 2015, I was invited to join a WeChat group of Chinese intellectuals. Before long, I was asked to lead the group. Soon, though, I found myself in a rather awkward situation, when a male member began posting salacious material daily, including topless men and women kissing, touching each other or having sex. At first, nobody said anything but when several members, including myself, expressed disapproval, a furious debate erupted.
A male member argued there should be a vote on whether such material should be allowed. I disagreed, saying there were basic common standards in civilised society that didn't need to be voted on. I quit when this member started name-calling and personal insults.
A year later, in the wake of China's "Trump fever", when liberal-leaning Chinese scholars and journalists, or those who identify with the "white-left" (a slur for the liberal Western left wing) came under assault, I was singled out on Weibo as a dumb female "white-left" sympathiser by the same man. He downplayed the salacious clips posted, claiming "no nudity was involved" – a lie – and taunted women like me. His post went viral, with over 800 reposts and comments, including obscene verbal abuse.
In recent years, the term "white lotuses" has become a buzzword on Chinese social media. Widespread use of such phrases reflects the general attitude of many, dismissing values like pursuit of equality, appreciation of diversity and respect for the disadvantaged. That might be why Donald Trump's infamous "locker room talk" brought him a bigger following in China.
So was I too sensitive about the dirty jokes and porn-style clips? My experience at MIT reinforced my conviction otherwise. One of the first assignments for everyone at the university, whether a dean, professor, scholar or regular staff member, is a 20-minute online course on sexual harassment. No one can gain the MIT identification card until they have completed the course and passed a test. The definition of "sexual harassment" includes sexual advances, requests for sexual favours or other verbal, non-verbal or physical conduct that is sexual in nature, unwelcome and severe or pervasive.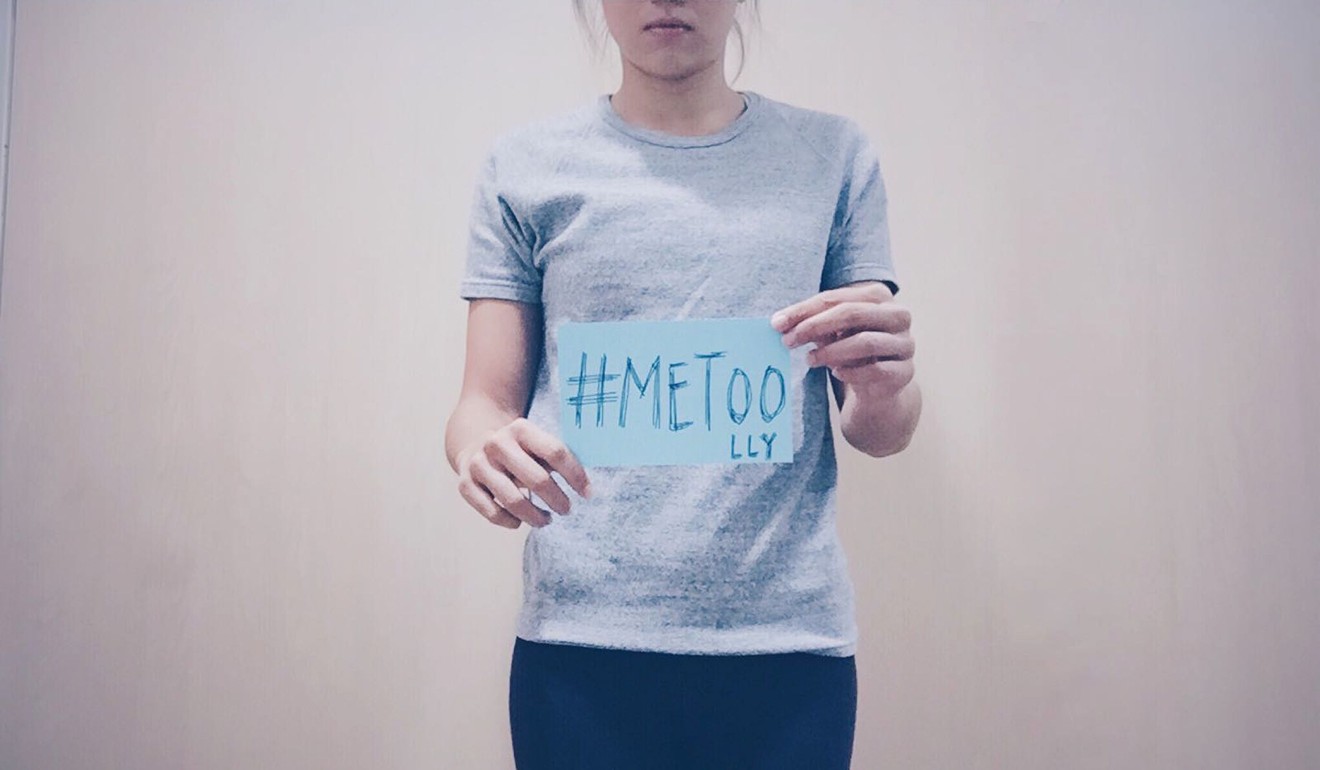 At MIT, there is a poster on every door of the women's rooms: "Have you felt taken advantage of in a sexual setting? MIT's 24-hour hotline is here for you."
That's when I realised the biggest obstacle in battling sexual harassment in China is the victim-blaming attitude. If you complain about unsolicited dirty jokes or photos in a social setting, the chances are that no one will empathise, let alone help. And, if actual sexual assault happens and you speak out, you are likely to be blamed for being "indiscreet".
The #MeToo movement is starting to bring about real social change in much of the world, yet its impact in China has been limited even as pioneers try to make a difference. Sofia Huang Xueqin, a female journalist and friend, spoke up and conducted an online poll that received hundreds of responses from female colleagues. Only 16 per cent said they had never experienced sexual harassment.
Sophia faced tremendous pressure. When she talked about her goals and asked for help, she received feedback like, "I'm curious what kind of women would provoke sexual harassment". Even some relatives and friends were not receptive.
#MeToo: Speaking out against sexual harassment in China
She didn't back down. Last week, she encouraged a female scholar working in Silicon Valley to speak up about sexual misconduct by her academic adviser when she was studying at Beihang University. Predictably, many netizens questioned why it took so long to break the silence and whether she had behaved appropriately when she was with the professor.
Almost every time a woman is assaulted, there is familiar victim-blaming rhetoric online: "Why did she go out so late?" "Why did she dress like that?" "Only sluts go to those places or use those kind of social apps".
Society may be unreceptive to women's concerns, but can we improve things bit by bit, perhaps starting by encouraging women to say "no" to the next unwelcome pornographic photo in front of them.
Audrey Jiajia Li is the 2017-2018 Elizabeth Neuffer fellow with the International Women's Media Foundation. She is currently in residence at the MIT Centre for International Studies
This article appeared in the South China Morning Post print edition as:
China's #MeToo moment is still a long way off