Reporting
China, a model for gender equality? The reality would say otherwise
China's ruling Communist Party unveiled its new top leadership at the 19th National Congress: seven men in their 60s, stiffly lining up to the world's attention. Not surprisingly, no women. And, in the 25-person Politburo, there is only one. In the party's near-100-year history, a woman has never made to the powerful Politburo Standing Committee
Also last month, the Harvey Weinstein scandal in Hollywood brought sexual harassment to the fore and sparked a global online follow-up movement, as women from all walks of life broke their silence to post "me too" on Facebook, to raise awareness of the pervasiveness of sexual misconduct by men in power. That didn't happen in China.
Moreover, the state-owned China Daily seized the opportunity to reinforce cultural superiority, with a commentary claiming there were no Weinstein-type sexual predators in China, as "men are taught to be protective of their women".
Among many Chinese, as well as some people in the West, the perception is that Chinese women enjoy great gender equality, thanks partly to Mao Zedong's famous proclamation that "women hold up half the sky". The reality may be more complicated.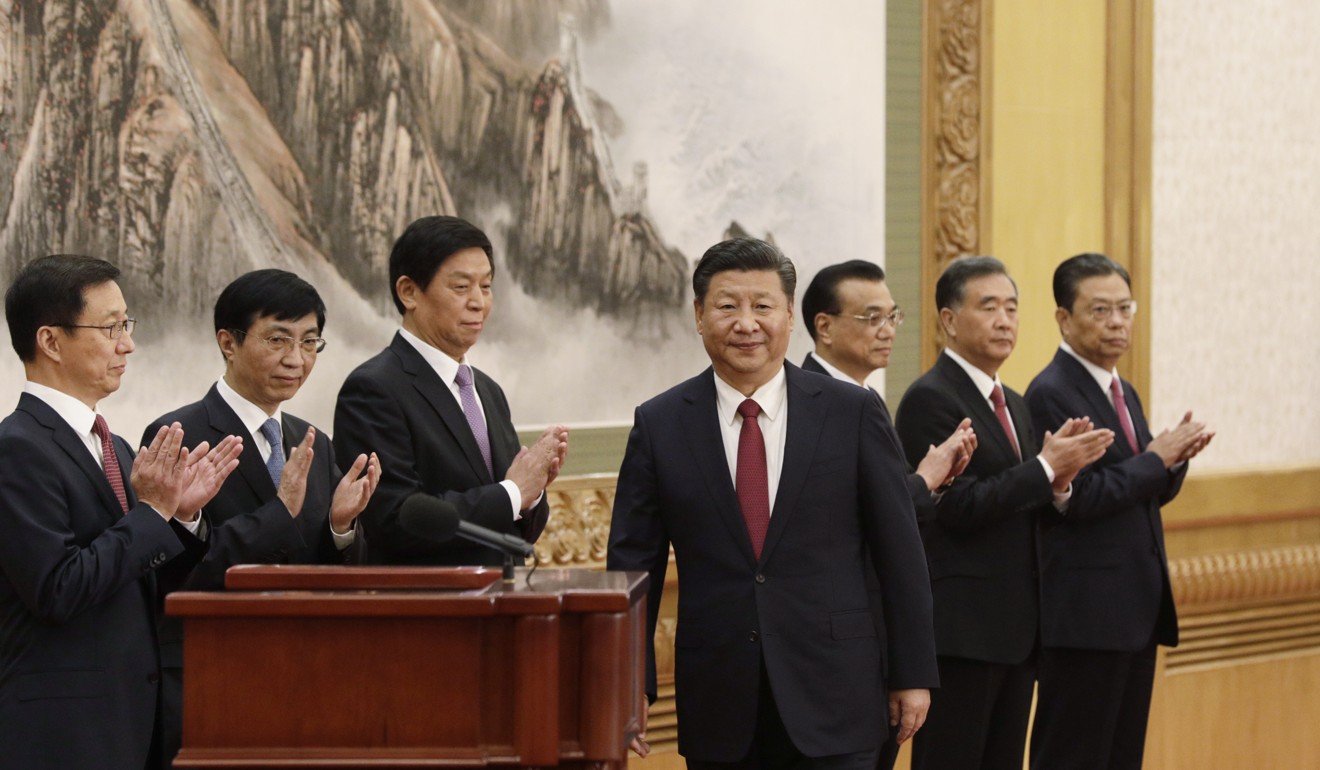 In rural areas, sexual abuse cases involving "left-behind" children of migrant workers surface from time to time. Recently, a schoolteacher in Guangxi province called out local officials on Weibo for blacklisting her over a contract renewal, after she exposed a case of female pupils being molested.
Being forced into the underground world of child brides is another nightmare. Earlier this year, two sisters from greater Chongqing described on social media their ordeal of being sold into marriage with much older men and giving birth as young teenagers. They then found themselves under surveillance and were asked not to speak to international reporters by the government-run Women's Federation.
A 2013 UN survey of one county found nearly half the male respondents had been violent towards their wives or girlfriends: "Beating my own partner is not a big deal" said one. Many men, even women, do not consider domestic violence a serious issue, and law enforcers are usually reluctant to intervene.
In 2009, 26-year-old Dong Shanshan from Beijing was beaten to death by her husband. She is reported to have called police eight times before they showed up. Her husband received just 6½ years in prison.
Marriage reform implemented soon after the founding of the People's Republic in 1949 does on paper afford some equal rights, but society's report card on gender equality is a mixed bag. In the Mao era, many Red Guards and other girls sent to the countryside for "re-education" faced sexual assault, and it was common in their memoirs. In a 2011 episode of Celebrity Rehab, Chinese American actress Bai Ling described being sexually abused while serving in a military performing arts unit as a teenager in China.
Last year, an online post challenged the official narrative of a military-spouse recruitment drive for soldiers posted in remote Xinjiang half a century ago: "Eight Thousand Hunan Women on Tianshan Mountain". The viral post questioned the morality of tying women's marriage to the needs of the state. As usual, it was promptly deleted.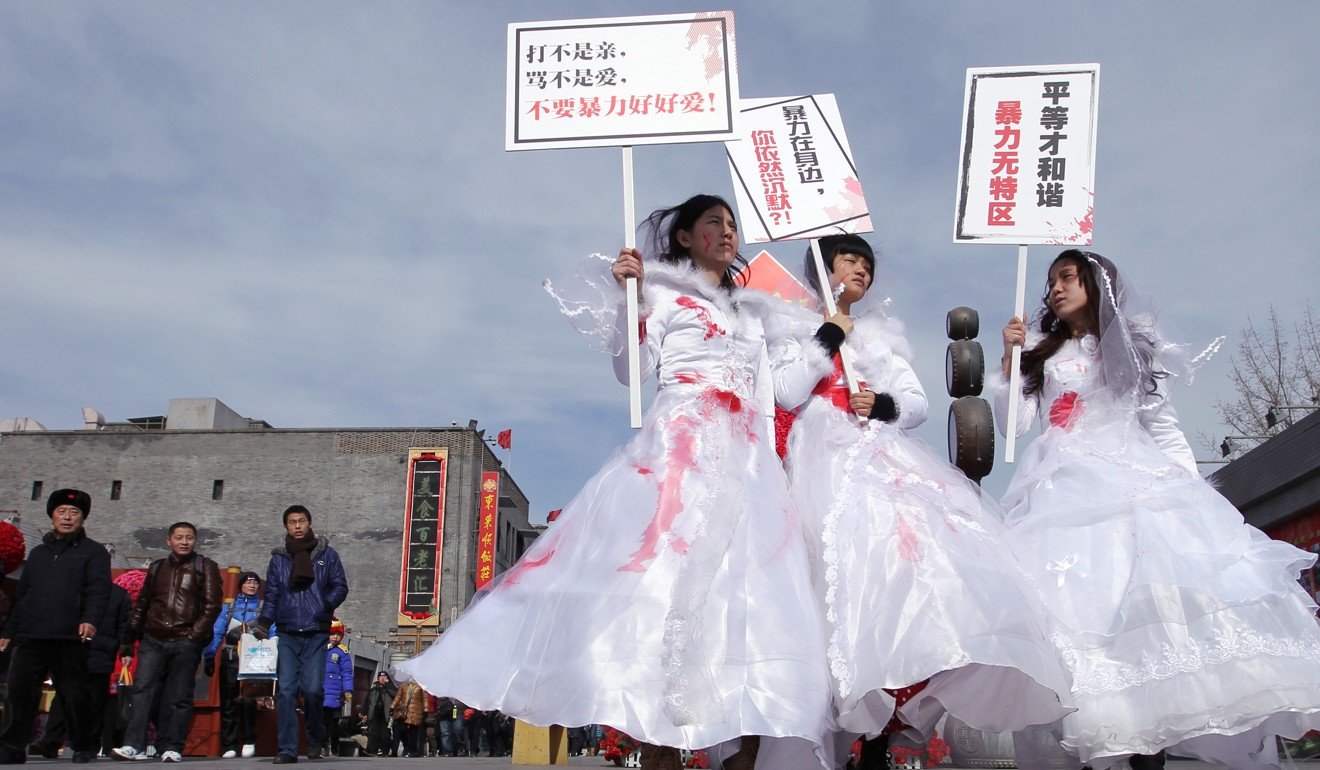 Cosmetics giant urges 'leftover women' to change destiny
A professor at a prestigious university a few years ago stirred up controversy with the remark: "History has proven that academia is not the domain of women." An online petition demanding an apology, led by dozens of women pursuing advanced degrees, was removed and some signatories were reportedly admonished by the authorities. This might again showcase Chinese society's high level of tolerance towards gender discrimination and suspicion of the civic engagement of feminists.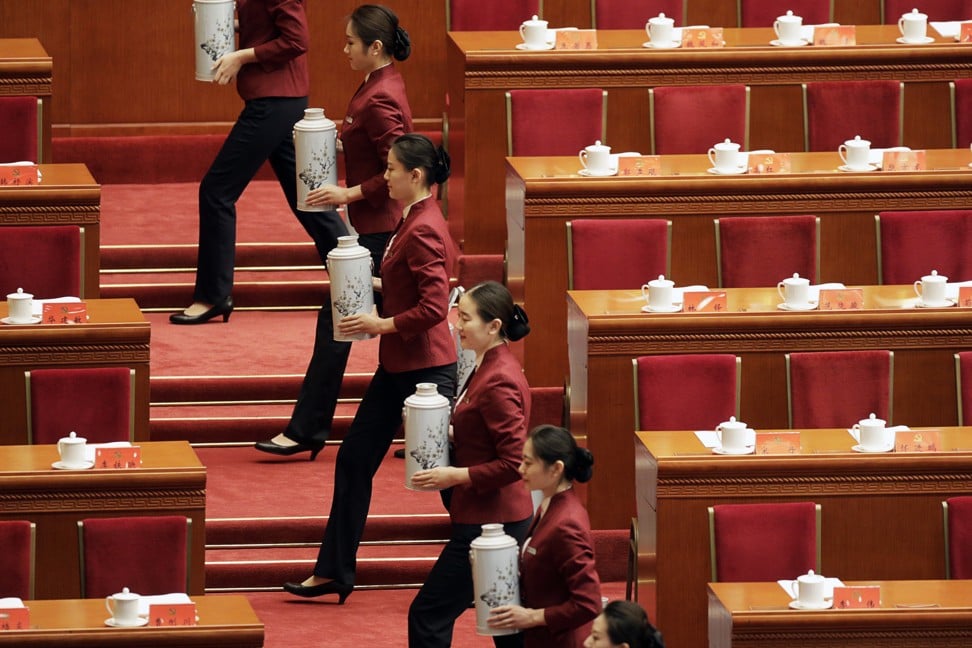 Amid the recent promotion of traditional values, where male chauvinism plays a major part, and the rise of antagonism towards "political correctness" following Donald Trump's electoral victory, blatant sexism on social media has become commonplace. Female public figures deemed friendly towards refugees are often subjected to vicious attacks. Blogs and comments are frequently littered with vulgar name-calling, the most prominent targets being German Chancellor Angela Merkel and China's first UNHCR goodwill ambassador, Yao Chen.
The latest World Economic Forum report ranks China a lowly 100th out of 144 societies on gender equality. If the line-up of the top leadership is any indication of women's participation in public affairs and policymaking, there is still a long way to go for a meaningful breakthrough for female empowerment.
Audrey Jiajia Li is the 2017 Elizabeth Neuffer fellow with the International Women's Media Foundation. She is currently in residence at the MIT Centre for International Studies