Reporting
Community Health Workers Go The Extra Mile To Deliver Immunisation In Burundi
In Eastern Burundi, at the border with Tanzania, lives Fides Minani, a resident of Rutana Province who bears testimony to the realities faced by CHWs in the country as they strive to reach several households with essential health services and raise awareness.
To reach 298 families with healthcare in his community, he works  three days a week for a total of 12 days in a month. On average, he visits 99 families every day, spending 8 to 15 minutes for each household. However, he has to endure transport hurdles to achieve his daily targets.
"I have to travel two kilometers and I am forced to pay 2000 to 3000 Bif each day for travel. That costs me about 36000 Bif or 17.27 USD while I have no monthly salary,"says Fidès Minani
« Due to the lack of transport – waterproofs, umbrellas and mobile phones to facilitate outreach to all families, there are children who are not vaccinated due to lack of information on the validity of vaccines, » he says.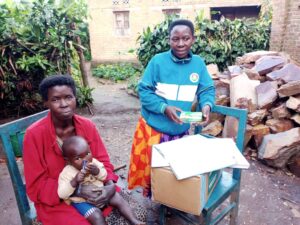 During the rainy season, it gets tougher. « Today I started my business at 9am, but because of this rain I couldn't continue for fear of getting the registers wet, » says Minani.
In Birongozi III Hill,   Minani visits the household of Spés Caritas Nduwimana, mother of five children including a 9-month-old girl. Ms Nduwimana is cooking corn for her evening ration. Her children are all present.
Nduwimana acknowledges the work done by the CHWs.   "They give us essential information. The typical example is during vaccination campaigns,'' says Nduwimana.
Health workers participate in vaccination campaigns against measles and rubella, coupled with the Mother and Child Health Week (MCHW), the polio epidemic and so on.
Claudine Mfisimana, a beneficiary of a sensitisation by the CHWs in the Kinyami District of Ngozi province, says, « Before, I did not understand the importance of vaccines or even their role. But thanks to their awareness, I was able to understand that vaccines are of paramount importance to a child's growth. They help protect the child from diseases that can be very harmful or fatal. Community health workers provide us with vital information."
How the CHWs do it 
Fides Minani first asks how old the children are and whether everyone has received the planned vaccinations . To find out, he always asks for the booklet of immunisation cards issued by the health facilities: this shows how many vaccines the child has already received, at what time and how many are left. He also asks parents if they know the importance of vaccines for their children.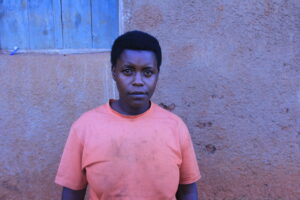 Claudine Mfisimana recognizes that their roles are fundamental to the community, though some people interpret their roles differently.
Voluntary work 
Although the role of community health workers is essential to the health of Burundians, Mary Louise Wacawaseme points out that their work is voluntary.
« We don't have educational brochures that can be used to raise awareness," "she says, adding that the CHWs" rarely have telephone units and they often work without a salary. She stresses that there is no salary.
The same is true for Diane Irakoze, a mother of two. Appearing embarrassed, she said: « I don't know what they were vaccinated against, but I never missed the appointment with the vaccine, my children had all the necessary doses ».
"As he goes about his duties, Minani, the CHW insists, »We face many difficulties. We don't receive incentives. We sacrifice ourselves for the development of the country and to the people who have entrusted us with this responsibility. However, she regrets spending days raising awareness only to be rewarded at the end.
Despite challenges, immunisation coverage is increasing from 80% to 88,6%
At ABUBEF (The Burundian Association for Family Welfare) , in the Ngozi Health District, health workers say they are satisfied with the work of community health workers in communities.
Lydia Nzeyimana, the nurse of the Burundian Association for Family Welfare, admits that « They provide health education, referrals and follow-up, they give support and assistance to individuals and families to help them navigate the health and social services systems. "They help transform the behaviour of parents who remain reluctant to vaccinate their children."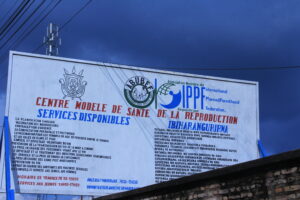 According to this ABUBEF nurse in Ngozi province, before the community health worker programme started, parents responding to their children's vaccinations was very low, but so far the rate has been revised upwards and is satisfactory.
« She points out that they are using a strategy to count families with children who are behind in their vaccinations. »With the local administration, they have used a door-to-door approach. They visit each family to see if there are any children of age to be vaccinated." says Lydia Nzeyimana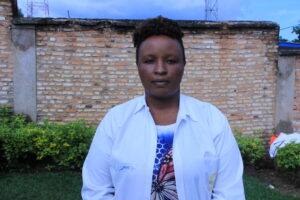 According to a study published by Global Health: Science and Practice (GHSP) in February 2023, CHWs could increase access to immunisation in under-reached communities by administering vaccines. This rapid review identifies countries where CHW cadres have administered vaccines in 20 of the 75 countries with documented CHW programmes, improving access to immunisation services for under-reached communities.
Burundi is no exception, as the CHW cadre is functional and their work is cost-effective. Vaccination coverage (CV) for most antigens is above 80%.
Data from the 2016-2017 DHS (Demographic Health Survey) (in French) show that 85% of children aged 12-23 months had received all basic vaccines. The percentage of those who had not received any vaccine represents only 0.3% of children. The 2018 study on the analysis of equity in the provision of immunisation services, 87% of children had received all the vaccines recommended by the Expanded Programme on Immunisation (EPI).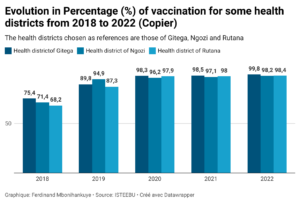 According to the provisional results of the 2022 national immunisation coverage survey, the gross immunisation coverage rate for children aged 12 to 23 months was estimated at 88.6%. For children aged 24 to 35 months, the gross immunisation coverage rate was estimated at 90.2%.
Dr. Côme Konakuze, a Burundian specialist in tropical epidemiology, points out that in sub-Saharan Africa, national health policies and researchers recognise the crucial work done by CHWs.
Despite this good performance, he says, there is still work to be done to reach the 90% national coverage target set for all countries by the global vaccine action plan. Some groups of people neglect or remain hostile to vaccination.
Konakuze informs that the essential elements of community health workers were reiterated at the 72 nd World Health Assembly held from 20 to 28 May 2019. The 25 May 2019 report on opportunities and challenges in the delivery of Primary Health Care (PHC) mentions that CHWs… efficient to provide a range of preventive, promotive and curative health services that can help reduce inequalities in access to health care. »
It also adds that the concept of community health is an integral part of public health, constituting an integral and strategic part of the health approach and promotion.
This specificity is to be demographic and not individual but also the capacity to favour the implementation of a global and proximity vision of health within the village of families or even individuals by the community health worker.
In order to increase immunisation coverage, various strategies, including the motivation of CHWs, must be strengthened and, if possible, paid a monthly salary.
This story was produced in partnership with the International Women's Media Foundation (IWMF)