Reporting
Migrants By The Border Reveal Their Most Prized Possessions In Raw Photo Series
The Haunting Answers Migrants Gave When Asked About Their Most Prized Possession
"In the end, the physical things didn't surprise me nearly as much as the mental ones."
Written by Carolina Moreno
When visual journalist Melissa Lyttle moved to Los Angeles just before the U.S. presidential election last year, she found herself drawn to the border and all the political rhetoric wrapped into it.
The 40-year-old Floridian's curiosity about both immigration and the U.S.-Mexico border eventually led her to Mexico City in December. Lyttle visited a migrant shelter for youth and began taking portraits of migrants making their way to the United States.
But Lyttle, who worked as a staff photojournalist for 15 years, did more than just take a few shots of each person. The photographer also learned a little bit about what motivated each person to make the treacherous journey to the U.S.
"It's all about introducing yourself, stating your intentions, and allowing people the space to share their stories," Lyttle told HuffPost about how she approached each migrant with the help of a translator. "Almost everyone I talked to allowed me to make a portrait of them."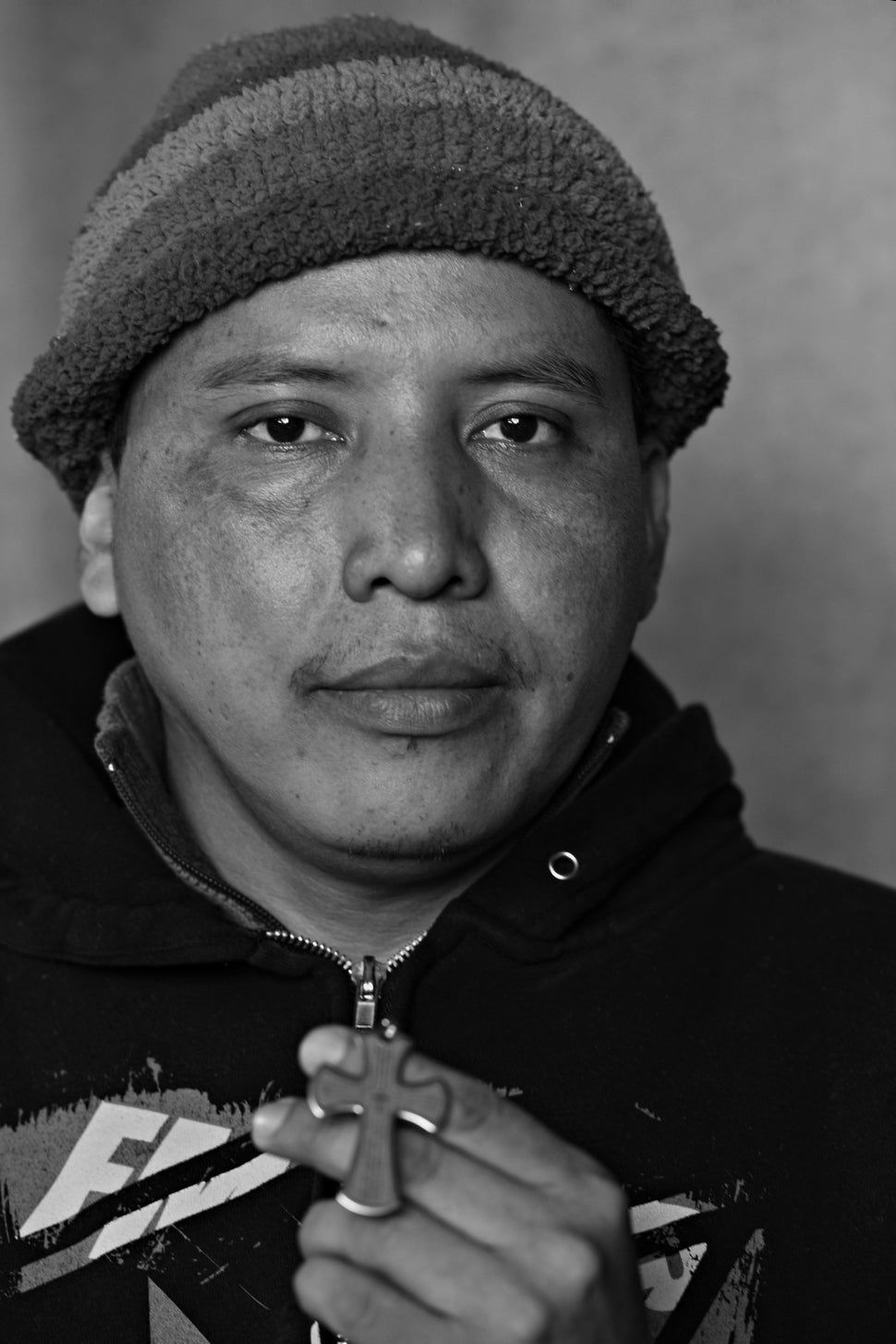 With the help of a reporting fellowship from International Women's Media Foundation, Lyttle was also able to visit Ciudad Juárez and Nogales as part of her project. At one point, she asked one migrant about the most important thing he carried with him on the journey.
"I wasn't really expecting anything when I asked them about their prized possession," she told HuffPost. "It was more a curiosity, initially, and I asked one person, thinking it'd stoke an interesting conversation. And boy, did it ever."
"He told me about a photograph of his girlfriend that he carried with him in his wallet," she continued. "And then how he was robbed on his journey, and he was more sad about losing the picture than the money in his wallet. If his answer wasn't so touching, I may have not asked again. But it made me even more curious what others would say."
In the end, the physical things didn't surprise me nearly as much as the mental ones: faith, hope, phone numbers committed to memory."
One by one, she asked at least a dozen migrants about their most prized possessions, and included it in the captions of their portraits along with information about why they decided to leave their own country behind.
"In the end, the physical things didn't surprise me nearly as much as the mental ones: faith, hope, phone numbers committed to memory," she said. "And of course, I adored the guy who told me 'himself.'"
Lyttle recently returned to Ciudad Juárez and traveled to Chihuahua City to continue working on stories about migrants. She hopes reading their stories and seeing the faces of the individuals risking their lives will give people some perspective when discussing immigrants.
"I really hope that people realize and can relate to the fact that people are simply searching for a better life – and that's not a good reason to prosecute them," she told HuffPost. "I also hope people realize that there are economic migrants, who want the chance to make money and support their families and they're not being granted it where they're from, and then there are refugees … people fleeing violence, persecution, and worse. And lastly, I hope people realize that we're all the same deep down inside."
Check out 12 portraits of migrants and captions by Lyttle below.