Reporting
Tracking The Progress Of Covid-19 Vaccines Development In Kenya
Marsabit County, Kenya: 60-year-old Ahmed Galgalo is sitting outside his house. The weather is extremely hot and dry. Galgalo and his family of six live in a semi-permanent house as it is with many pastoralist communities. He and his family move from time to time in search of pasture and water. Galgalo lives in Marsabit County, 530km from Kenya's capital city Nairobi.
Galgalo says life during the Covid-19 pandemic was hard. In particular, the father of 5 says the introduction of Covid-19 vaccines didn't sit well with him. "No one in my family took that thing. We refused all the calls to get vaccinated. As a man of faith, I couldn't allow my family to go for those foreign things. What if it affected us? Who would have helped us? No one!" he said as he looked away.
Man Of Faith
The "man of faith" as he calls himself says as it stands now there's no difference between those who were vaccinated and those not vaccinated because the pandemic is over. "I don't regret telling my family not to get vaccinated. Nothing happened to us, we are here, aren't we? And even though the vaccinated ones run a high risk of getting side effects, we the unvaccinated are safe and sound," he explained.
Hundreds of kilometers away, east of Marsabit town in Turkana County, Alice Esukon echoes Galgalo's sentiments. She too opted out of the nationwide Covid-19 vaccination drive. She says she feared for her ability to have another child. "People said if you take this vaccine, you will never have children. With just one child now, I could not risk that," noted the mother of one.
Alice lost her father-in-law to the deadly coronavirus but that did not change her mind as far as the vaccine is concerned. "It was an extremely devastating time. Losing a loved one really brought home the realness of the pandemic. However, I have no trust in the safety of vaccines from outside the country, so I refused to get vaccinated," she narrated.
Mark Kuria, an advocate of the high court in the coastal town of Mombasa says he has gone for 4 coronavirus vaccine shots including two initial shots and 2 booster shots. The legal expert says he was lucky not to have lost a loved one in the pandemic, but the threat came closer to home.
"Honestly the Covid-19 pandemic was not a joke. I saw people perish from the virus and it was devastating. My family and I decided we will go willingly for all the vaccine shots for the sake of our safety and of those around us" Kuria explains.
Kuria believes more people would have gone for the vaccine if they knew the role it played in reinstating life back to what it used to be before the pandemic. "The world is back to normalcy because of the power of the vaccine. Other measures alone wouldn't have gotten us here without vaccination. I believe hesitancy is high because the government did a poor job of sensitizing the masses," he pointed out.
Mercy Kimutai, a health worker in the capital city, says Kenyans would have taken the vaccination drive seriously if they got a glimpse of the situation in the hospitals and especially the intensive care units. "Patients were dying. In a day we could record at least one or two deaths from those with Coronavirus. There were patients who struggled to breathe and to be honest, it was a scary time to be a health care provider," she observed.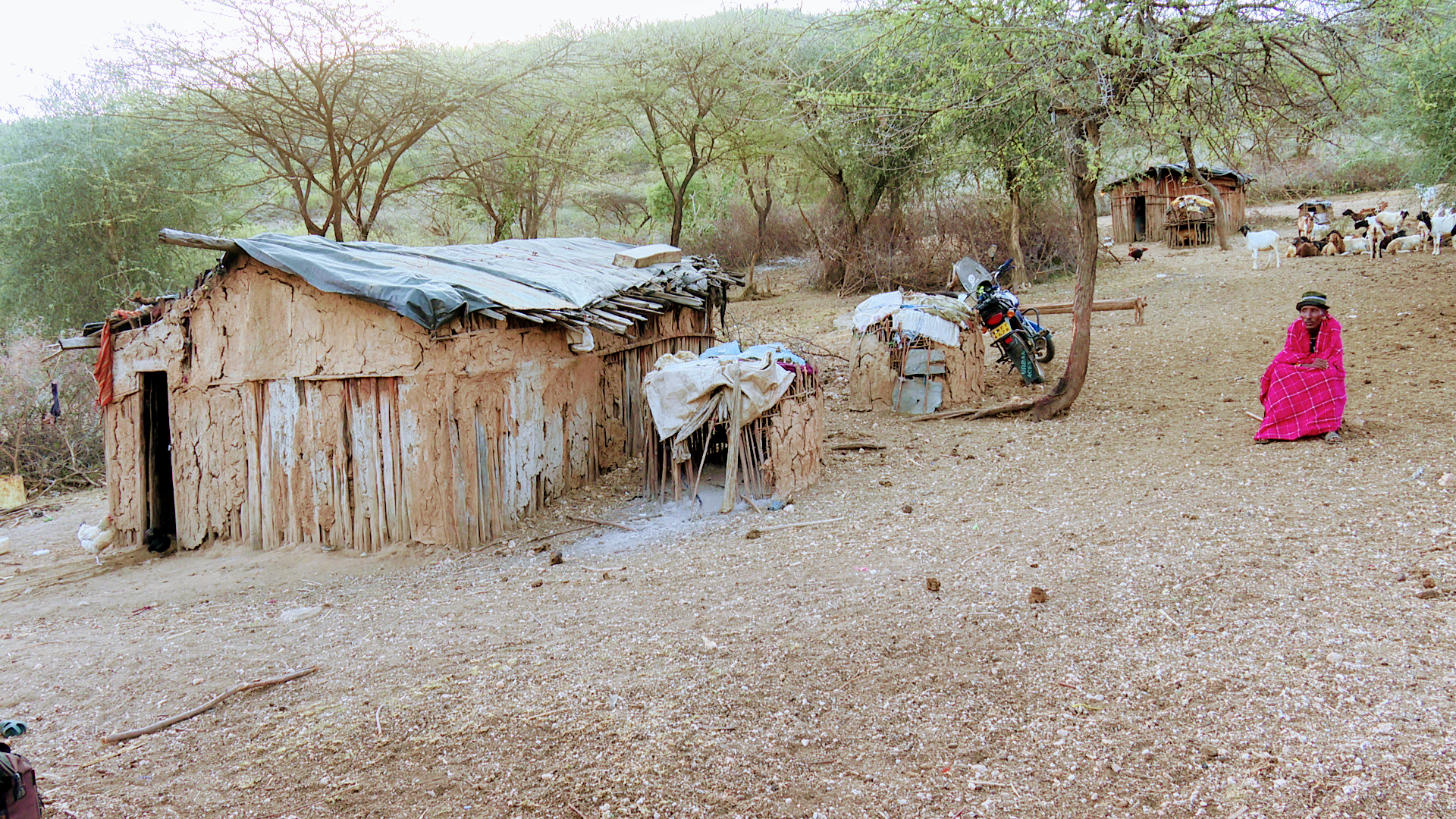 For the 30yr old nurse, taking the vaccine was the surest way to guarantee her safety and that of her loved ones. "Yes, I took the vaccine for me but most importantly I took the vaccine for my family. The thought of carrying the disease home gave me sleepless nights every single day and so when the vaccine came, I was among the first people to go for it," she remarked.
In Kenya, vaccination of the adult population began in March 2021 but was halted shortly afterward due to a vaccine shortage. This prompted the plans to develop a human vaccine facility in May 2021. The project according to the then Health Cabinet Secretary Mutahi Kagwe, was to be implemented in three phases.
Phase I of the project entailed the establishment of a Fill and Finish facility for the COVID-19 vaccine (BIOVAX). Phase II entailed the establishment of the capacity to produce bulk products including antigens and adjuvants locally within 2 to 5 years. And finally, Phase III involved the establishment of vaccine Research and Development (R & D) capacity to produce globally competitive vaccines. All three phases were to run concurrently.
In November 2021, the Kenya Biovax Institute Ltd. whose mandate is to manufacture specialized health products including vaccines and therapeutics was established. A year later, Kenya officially presented her letter of intent to join the International Vaccine Institute as a state party in Seoul, South Korea. All in preparation for the first manufacturing facility in Africa that would produce messenger RNA (mRNA) vaccines, such as the Covid-19 shots.
Earlier this year, health Cabinet Secretary Susan Nakhumicha held a meeting with the International Vaccines Institute Director General Jerome Kim and Kenya Biovax Institute (KBI) CEO Michael Lusiola announcing that the government has invested between Ksh 1.5 and Ksh 2 billion (10.6 -14.2Million USD) in the project. The meeting whose key focus included research, partnerships in product development, and capacity building of the local workforce through training and technology transfers saw an additional KSh 60 billion commitment from the International Vaccines Institute.
Shortly afterward, Kenya's President William Ruto announced that the government had finalized a Ksh 67 billion (500 million USD) deal with Moderna for the establishment of a Moderna mRNA vaccine facility. "It is with pleasure that I announce a finalized deal between Moderna and the Government of Kenya to build a $500 million mRNA vaccine facility in the Nairobi area", said President Ruto.
Shannon Klinger, Moderna's Chief Legal Officer, and Corporate Secretary who signed the deal virtually from the US on behalf of the company said partnerships of this kind are essential in exploring the possibility of mRNA to tackle the world's greatest public health crisis."I look forward to what is ahead of us as we work together to positively impact human health," she added.
Biovax CEO Dr. Michael Lusiola says the deal signed between the government and Moderna is a framework agreement that will see the Kenyan government avail a conducive environment for Moderna to invest in the human vaccine manufacturing facility."The investment by Moderna will complement the manufacturing facility that the Kenya bio vax institute is setting up, which will focus on childhood vaccines for routine immunization as well as any other vaccines that may be needed in case of an outbreak or pandemic.  Biovax and Moderna will work together to create the vaccines manufacturing ecosystem for Kenya and the region," he stated.
Dr. Lusiola estimates that the commissioning of the first production by the facility will be in two to three years' time. "The works to develop and manufacture vaccines and other biologicals at the facility at Biovax are ongoing. The plans and roadmap so far indicate that the commissioning for production would be around 2025/2026," he mentioned.
BIOVAX targets to produce over 50 million doses per year of routine immunization and vaccines for outbreaks. "We will start with the downstream manufacturing activities that include "fill-and-finish". Eventually, bio vax will develop formulations and also work closely with research and development partners, eg KEMRI, to develop vaccines from scratch," he said.
There is an estimated over 20 million doses demand for the vaccines locally and another over 150 million doses per year regionally. "Once it is up and running, the facility will boost local manufacturing, create job opportunities, serve on funding from the national treasury, boost pandemic preparedness, and position Kenya as a biotechnology powerhouse."
Despite the significant vaccine hesitancy wave witnessed in the country during the Covid-19 pandemic, Dr. Lusiola is positive that locally manufactured vaccines might receive a better response. "Locally manufactured vaccines and biologicals will be of the highest level of quality, safety, and efficacy, fulfilling the stringent international requirements. These standards will be assured through "good manufacturing practice", and who-prequalification requirements. With these, and the right level of communication and promotion by the gok, it is anticipated that there would be no hesitancy," he said.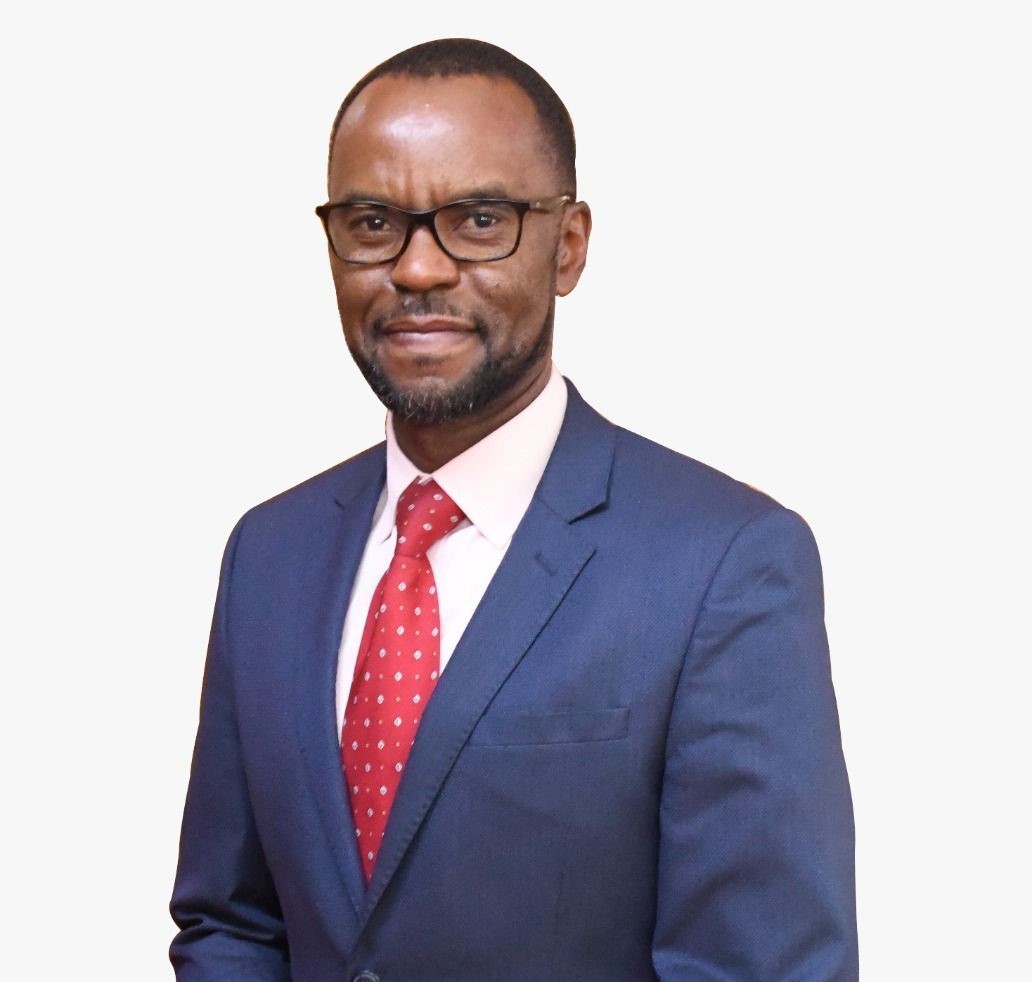 Infectious disease expert and unionist Peterson Wachira says the news about the development of a human vaccine facility in the country is exciting for health workers, however, the plea of all health workers is that the government engages them once the implementation begins. "The news about the human vaccine facility is exciting. As health workers, we absolutely welcome the developments but we pray that the government does not leave us out in the implementation process as we are a key stakeholder," he said.
Wachira further says the government should be deliberate in ensuring that the workforce includes both local and international workforce so as to grow the local expertise. "Because this is a facility in Kenya, the government should ensure that the workforce includes at least 80% Kenyan experts and 20% foreign experts and not vice versa. We need to grow the local expertise and create employment for our own," he intimated.
Data
Kenya started the vaccination of its adult population against the Covid-19 pandemic in March 2021 and the vaccination of its teenage population with the Pfizer vaccine in November 2021. In that year alone, the government managed to fully vaccinate 4.2 million people and partially vaccinate 5.9 million people.
In 2022, according to the ministry's records, the government managed to vaccinate 18 million adult population, out of which 10 million were fully vaccinated and 2 million were partially vaccinated. 797,0000 teenage population were also fully vaccinated that year and another 2 million were partially vaccinated. But this was a miss for the government with its previous targets being 19 million adults by the end of June 2022 and the entire adult population of 27 million people by the end of the same year.
The government also targeted to vaccinate 2.9 million teenagers by June 2022 and 5.8 million by the end of December 2022. Further, according to the Ministry of Health records, a total of 1,800,000 vaccines were destroyed in March 2022 following their expiry. The ministry puts its current vaccine stock as of 15th December 2022 at 637,000 doses.
Africa
Dr. Elizabeth Kemigisha, a public health specialist at the African Population and Health Research Centre says the manufacturing and development of human vaccines in Kenya will have several benefits for Africa as a continent, including improved healthcare, economic growth, health security, and technological advancement.
"Africa is still facing a significant shortage of vaccines. This is due to a combination of factors such as global vaccine shortages, limited vaccine manufacturing capacity in Africa, and supply chain issues. The Self-efficacy in vaccine manufacturing would greatly reduce the current shortages and limited supply challenges in Africa to meet the increasing demand for, and number of vaccine products along the life course," she said.
The public health specialist says to address this shortage, several African countries are investing in local vaccine manufacturing capacity to help secure vaccine doses for African countries. However, challenges such as the need for infrastructure to distribute and administer vaccines effectively still need to be addressed.
"There is a need for adequate vaccine supply to meet this demand and protect African populations. By addressing the current and future supply of vaccines in Africa, the continent can improve its overall health outcomes and build resilience against vaccine-preventable diseases," she said.
Dr. Kemigisha further echoed Dr. Lusiola's sentiments saying that locally manufacturing vaccines could be the key answer to vaccine hesitancy in Africa.
"Local vaccine manufacturing in Africa could help build trust and increase vaccine uptake. It could address concerns about vaccine safety, increase access to vaccines, and increase trust in government and healthcare providers. While it's hard to predict how people will respond to locally manufactured vaccines, local production has the potential to address some concerns that have led to vaccine hesitancy in the past," she said.
When the Covid-19 pandemic struck, it exposed a lot of issues across the world including challenges in the healthcare systems in many third world countries and most importantly existing vaccine gaps in Africa. In the year 2021, when vaccine rollouts began, "vaccine apartheid" became the new term in circulation as economic world leaders vaccinated their oldest to their youngest whereas in Africa, countries struggled to obtain enough vaccines to vaccinate their most vulnerable populations.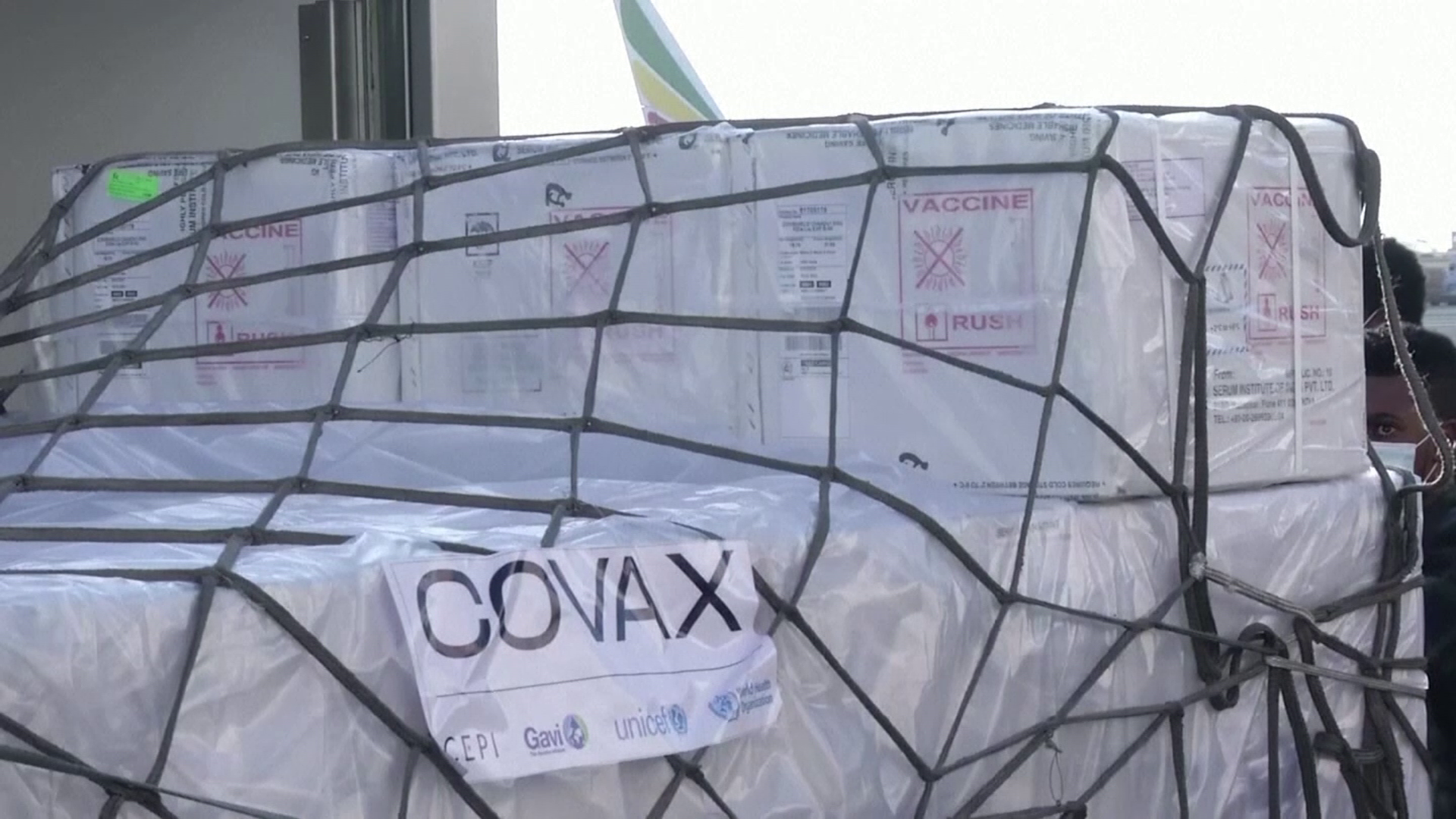 According to data from the World Health Organization, by the end of April 2021, 3 quarters of the 1 billion COVID-19 vaccine doses administered globally had been given in 10 nations only whereas African countries had barely administered 18 million COVID-19 vaccine doses out of the 37 million they had available. This represented less than 2% of all doses inoculated globally, corresponding to a coverage of only just 1.4% of the continent's population.
With a limited pool to choose from, African countries rallied behind the COVAX initiative which was a multilateral coalition that aimed at allocating enough Covid-19 doses to support 92 funded low- and middle-income countries which included 46 out of 54 African countries. This plus limited vaccine donations from various countries meant that Africa lagged behind in the "no one is secure until everyone is secure" worldwide vaccination campaign.
The development of a human vaccine facility brings new hope to Kenya and Africa as a whole. And despite Galgalo, Alice, Kuria, and Mercy all sharing different stands on the significance of vaccines in a pandemic, one thing is certain, as human vaccine manufacturers, the government will need to do a better job in increasing awareness and subsequently, acceptance of the vaccines among Kenyans so as to successfully supply the entire continent. Because as they say, charity surely begins at home.
This reporting was supported by the International Women's Media Foundation's Global Health Reporting Initiative: Vaccines and Immunization in Africa.