Reporting
Two sisters battle heroin addiction behind bars
Every night before she goes to sleep, Deborah Crowder prays that her two daughters are still alive when she wakes up in the morning.
There have been many mornings when she wasn't sure, she says.
Maybe a john decided to kill them. Or maybe they froze to death while they slept outside. But more likely, maybe they couldn't be revived from their latest heroin overdose.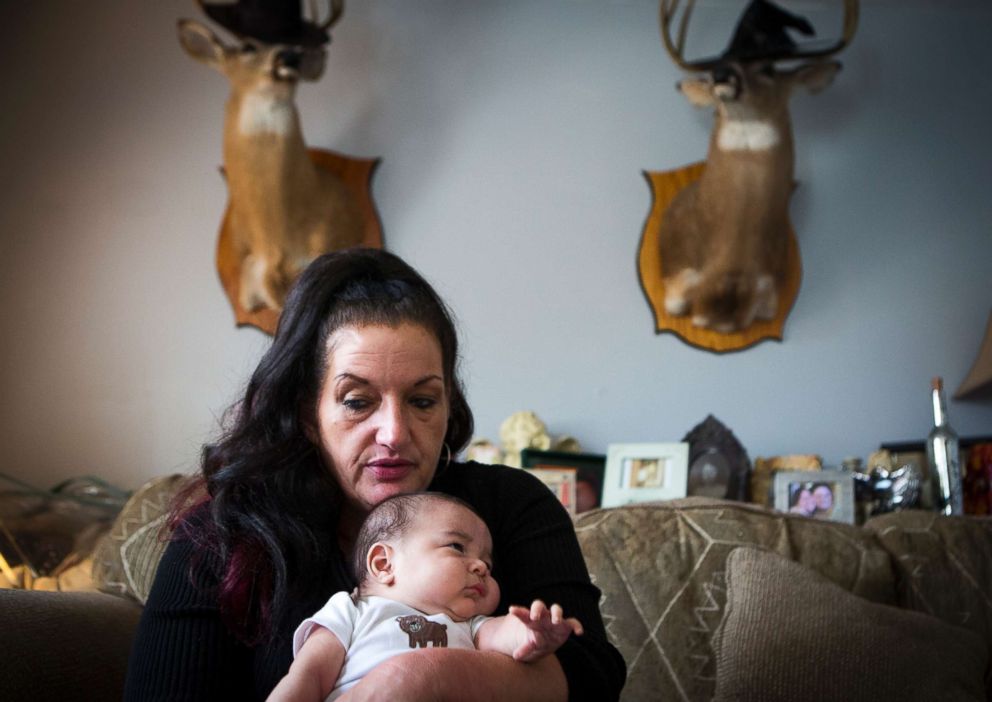 Sisters Tera Crowder, 33, and Stephanie Crowder, 25, have followed similar paths to their opioid addiction, despite being almost a decade apart in age. They began taking pills when they were teens. Then they got hooked on heroin and relied on prostitution to sustain the expensive, destructive and demanding habit.
"It started with pills, and then prostitution. I didn't want to believe that," Deborah says. "They were beautiful girls."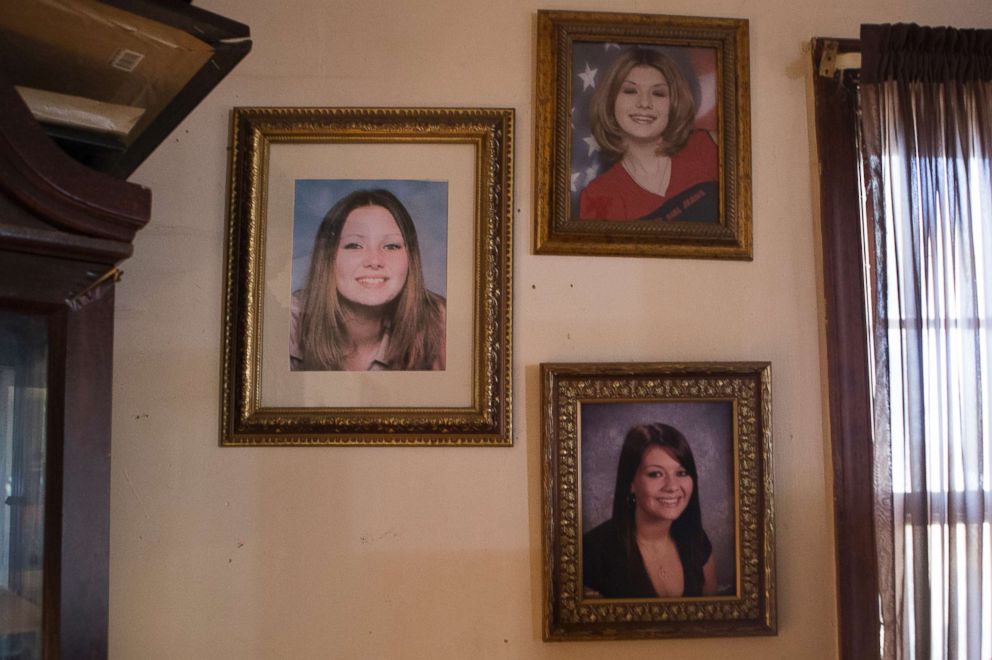 Growing up in central Virginia, the two sisters weren't always close. But they started getting high together and using a classified advertising website to sell their bodies for drug money. Their addiction brought them together in another way in the Chesterfield County Jail late last year, when Tera and Stephanie both entered the Heroin Addiction Recovery Program (HARP) there while serving time for probation violations and grand larceny.
"Inside this program is the first time I've been sober with my sister in 12 years," Stephanie says.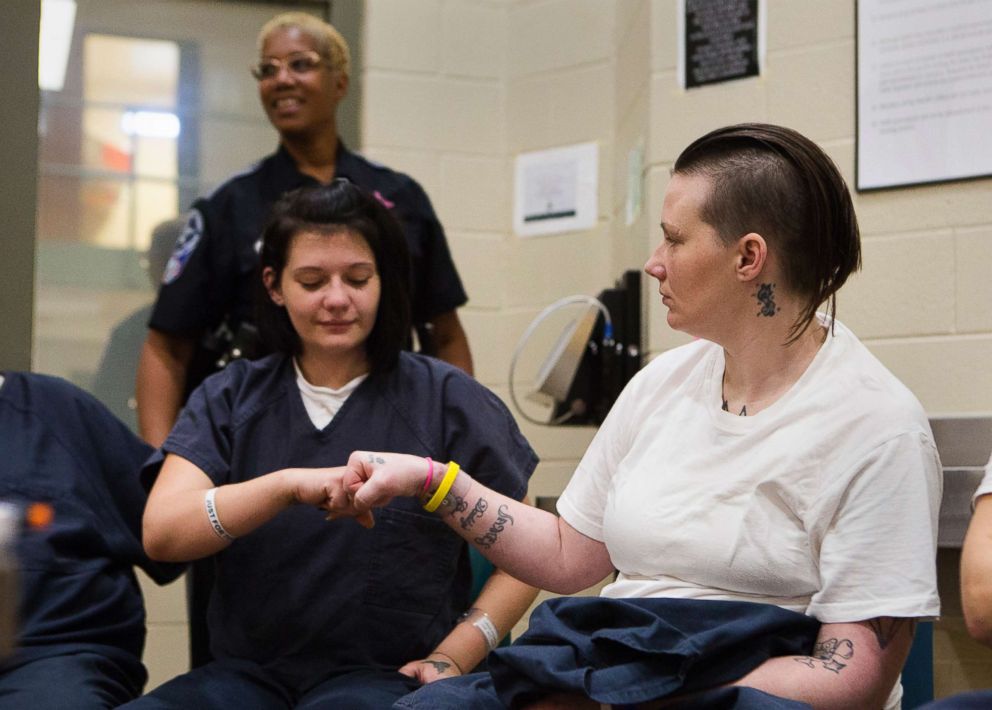 The 'Harpettes' of Chesterfield County Jail
Two cell blocks at the Chesterfield County Jail are reserved for female inmates seeking help with overcoming opioid addiction. HARP offers medical, clinical, peer-to-peer and mental health services with group support meetings that take up most of the day.
Some women in the program who have been released from jail return daily for the meetings. They can even spend the night there if they fear the temptation and insecurity of the streets outside.
HARP participants, or "Harpettes" as the women are called, form a circle of chairs in the center of the cell block every morning at 9 a.m. They sit there until 3:30 p.m. — apart from a half-hour break for lunch — sharing their experiences and offering advice as they work through the 12-step program.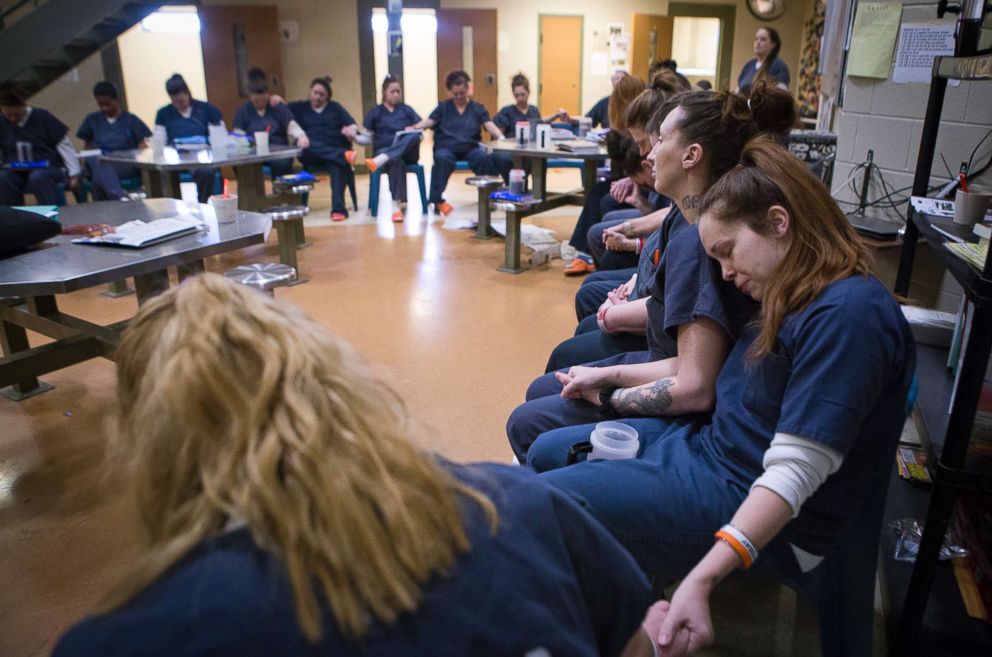 Every time one of the 40 women speaks, they begin in the same way.
"I'm Tera. I'm an addict," Tera states, before talking about her failings as a mother of four boys.
"Thanks for sharing," the group responds back.
"We love you and support you," someone adds.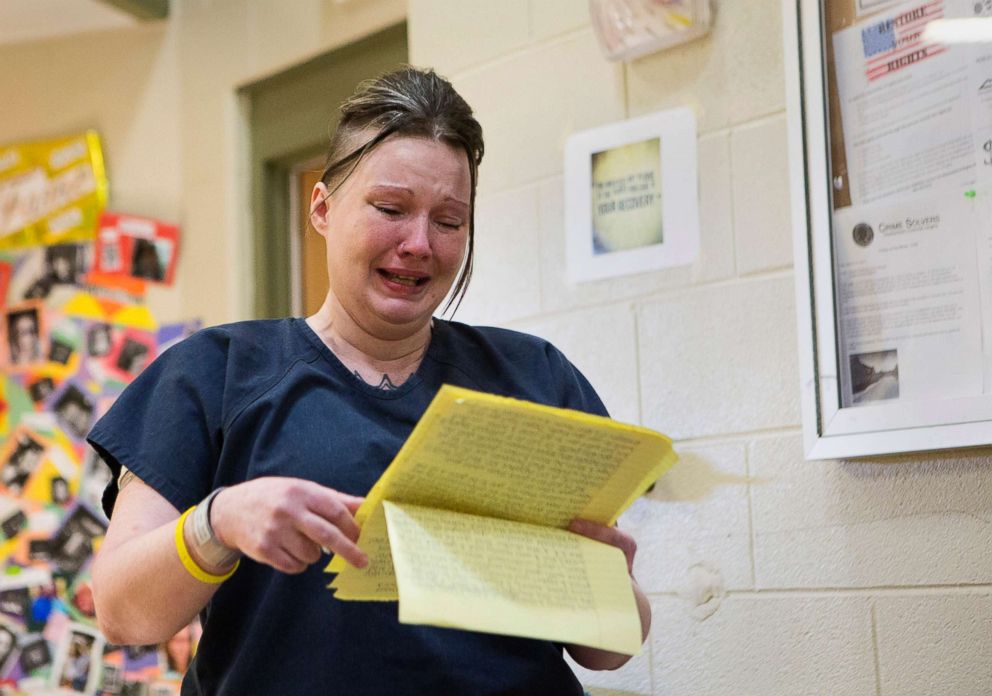 For Harpettes, every hour of the day revolves around recovery and peer-to-peer support based on shared experiences and addiction. Every facilitator, or group leader, who comes into the program each afternoon is a recovering addict.
"We've been running jails now for 200 years. What we've been doing is not effective. Anyone who tells you it is, is lying to themselves. We have the same people coming in and out, in and out. I just reached the point of absolute frustration with the system," says Chesterfield County Sheriff Karl Leonard, who started HARP for men in 2016 and for women later that year.
"I think we're dealing with an issue head-on and we're trying to break a cycle and save people thousands and thousands of dollars on incarcerating people," Leonard added.
Capt. Eric Jones, who oversees the inmate programs unit at the Chesterfield County Sheriff's Office, says there's been some push-back from "old school" deputies and officials.
"We're breaking all the rules," Jones says, "as a result of the [opioid] epidemic."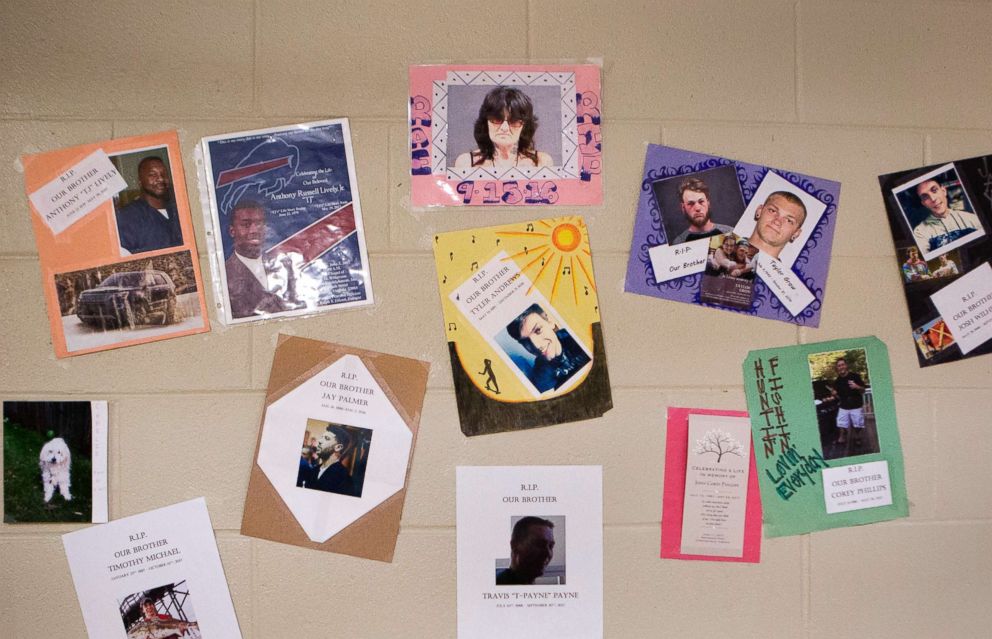 The majority of drug overdose deaths in the United States involve an opioid. On average, 115 Americans die every day from an opioid overdose. That number has been on the rise. The amount of overdose deaths involving opioids, including heroin and prescription opioids, in 2016 was five times higher than in 1999, according to the Centers for Disease Control and Prevention.
The rates of relapse for opioid addicts is 72 to 88 percent in 12 to 36 months following detoxification, according to the National Institutes of Health.
In November 2016, Virginia's health commissioner declared the state's opioid addiction crisis a public health emergency. Emergency department visits for heroin overdose had increased 89 percent from January to September 2016, compared to the same period in 2015. In 2014, for the first time in Virginia, more people died from opioid overdoses than in car accidents, according to the Virginia Department of Health.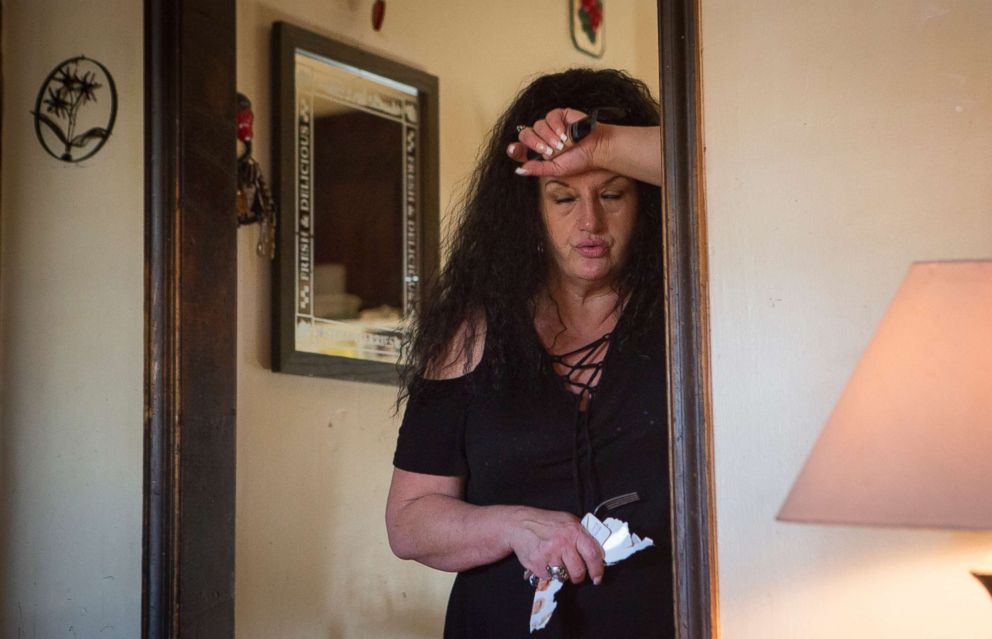 'Heroin tears families apart'
Deborah Crowder will tell you plainly, "Heroin tears families apart." But she's doing everything she can to keep hers together.
Deborah has legal custody of Tera's four children: 16-year-old twins Jeremy and Jacob, 7-year-old James and 5-month-old Jaydain. Deborah lives with her grandsons as well as her 31-year-old daughter Brandi, Brandi's fiancé and her three children in Chesterfield County near the town of Ettrick, some 30 miles south of Richmond. Portraits of Tera and Stephanie, when they were young and fresh-faced, hang on a wall in the crowded, three-bedroom home.
"Nanny is basically our mother," Jacob says of his grandmother.
Stephanie has a 6-year-old son, Jayson, whom she hasn't seen in two years. The boy lives with his father's mother, who has legal custody.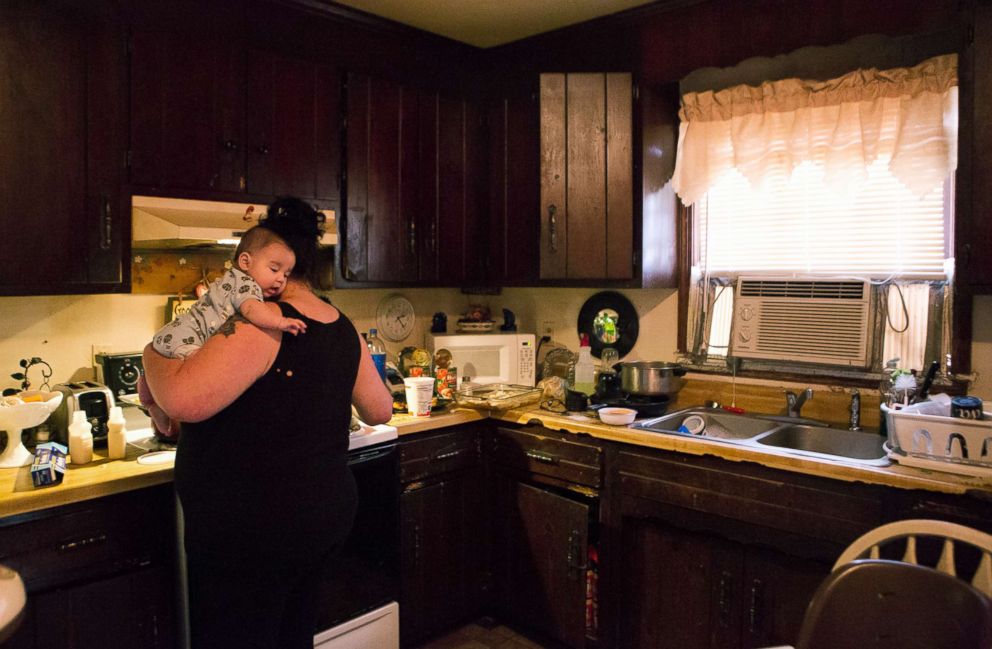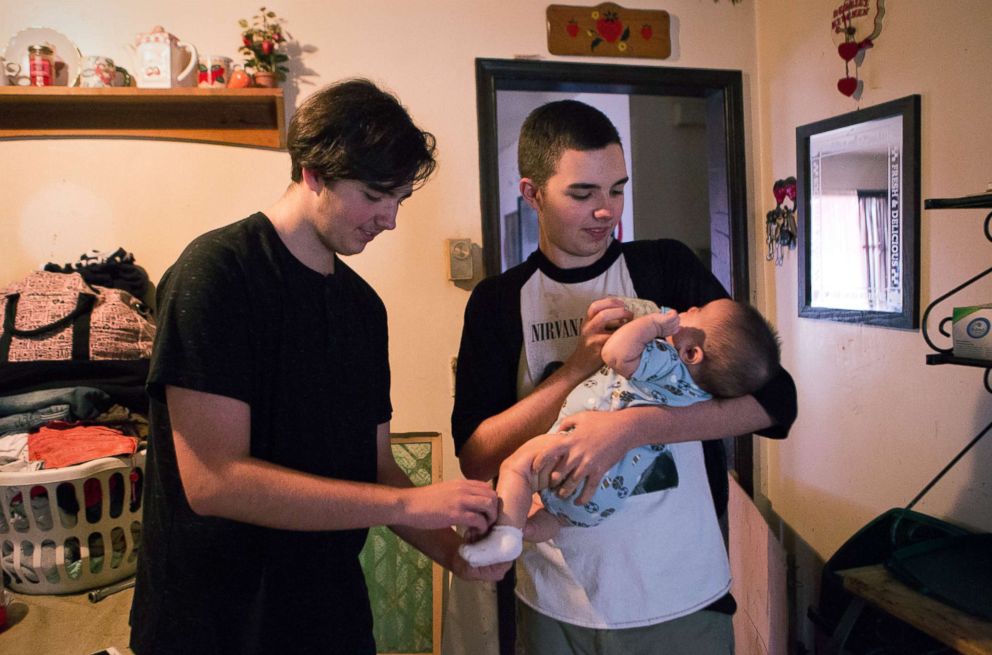 Deborah admits the emotional and financial strain of raising four grandchildren is breaking her. The youngest was born while Tera was in jail. Tera, who received methadone during the pregnancy to combat her heroin addiction, held the newborn in her arms for two days until handing him over to the nurses, who then gave him to Deborah.
Jaydain shows some symptoms of neonatal abstinence syndrome, which occur in a baby who was exposed to addictive opiate drugs while in the mother's womb. He has trouble sleeping at night, Deborah says.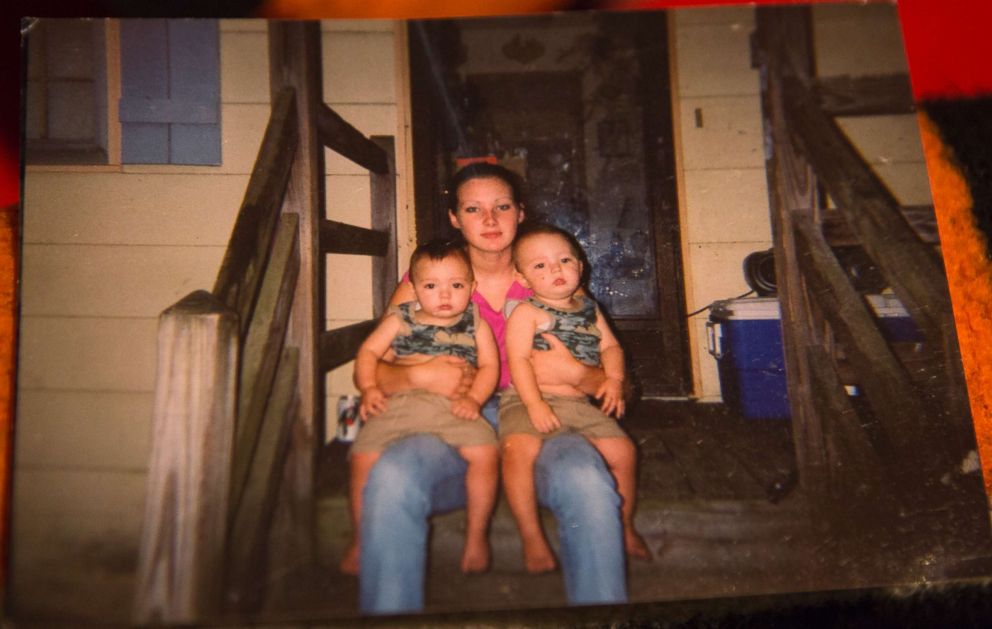 Deborah struggles to hold down a job while taking care of the kids. She lost her truck after signing it over in a title loan and now relies on family and friends for rides. She receives money from the state government to make ends meet, she says.
"They shouldn't have to pay me to raise these kids," Deborah says. "They should be raising their own kids."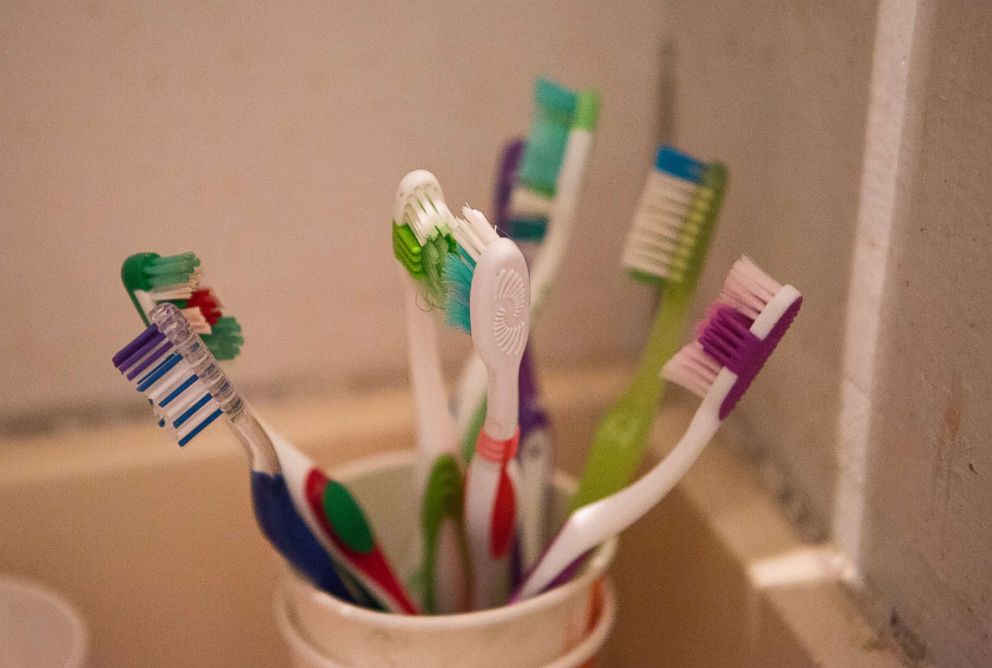 Tera's eldest boys are ashamed of her addiction, and they say it's up to her to prove to them that she's doing better.
"I'm not having kids," Jeremy says. "I don't want to tell them their grandmother died of a heroin overdose."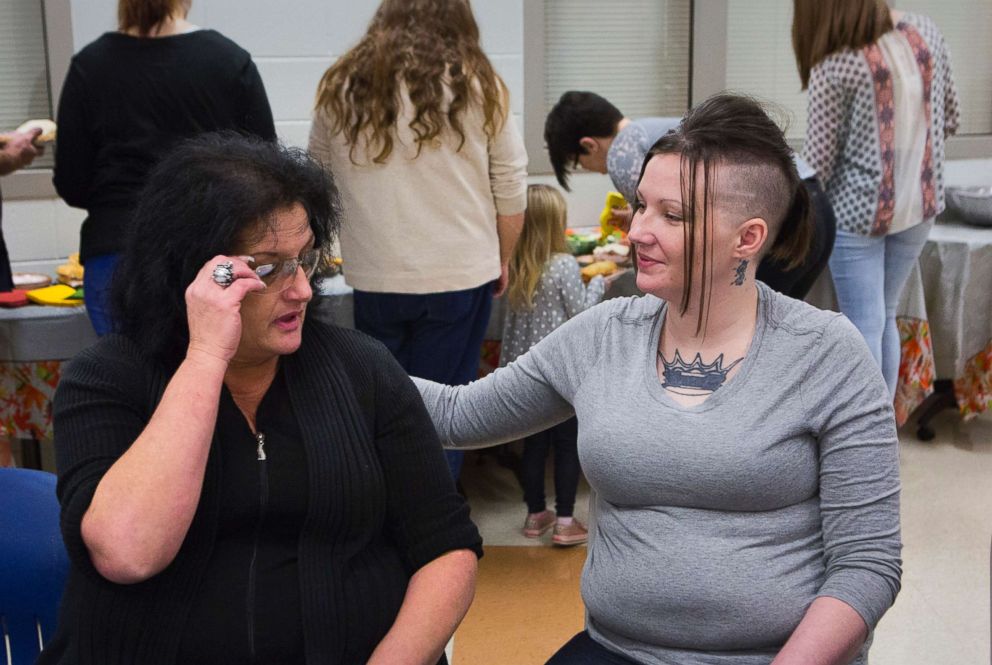 Jacob has refused to visit his mother in jail, except for a face-to-face visit on Thanksgiving.
"You're lucky with the twins. Jacob takes it a little harder," Deborah tells Tera during a video visit. "They don't say nothing bad about you. They just don't expect much."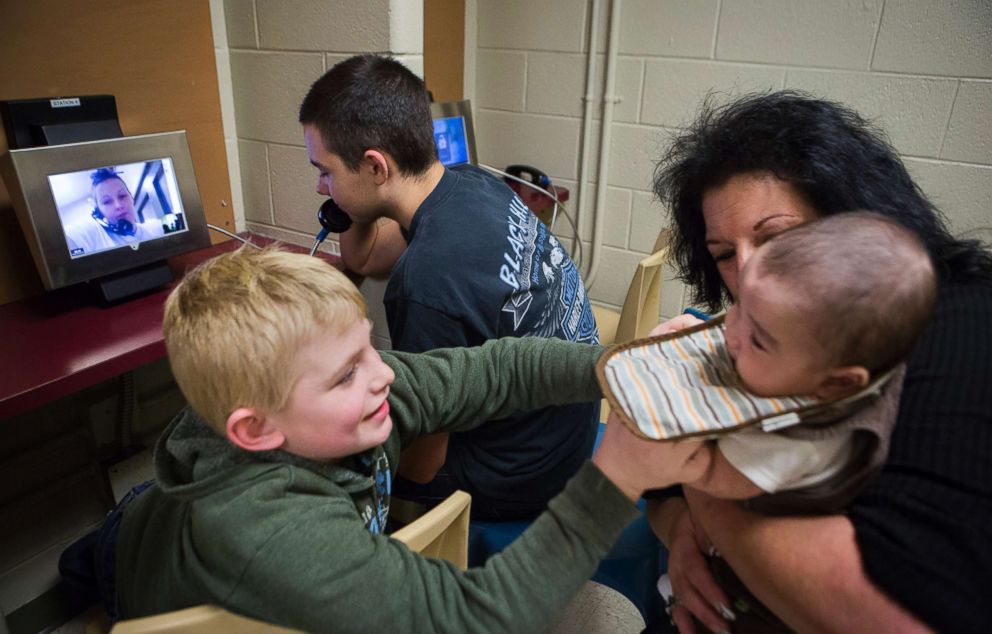 Tera says she's finally focused on her recovery for the sake of her boys. She cries when she thinks about them. She fears it's too late, that she has spent too much of their lives behind bars, absent and strung-out on heroin.
"My number one goal is to become a good mother," Tera says.
Tera's middle child, James, was born early and severely addicted to heroin. He spent several months in a neonatal intensive care unit. Deborah says she started planning the baby's funeral at the time because she didn't think he would survive.
While her newborn son fought for his life, Tera would shoot up heroin in the parking lot of the hospital with James' father before coming in to visit.
At a recent HARP meeting, Tera shared an "impact letter" she wrote from the perspective of her eldest son recalling James' birth.
"Your water broke after shooting an eight ball of dope and you were taken to St. Francis," Tera reads in between tears. "When Nanny got there and you finally pushed James out, you seen that he looked blue and noticed he wasn't moving."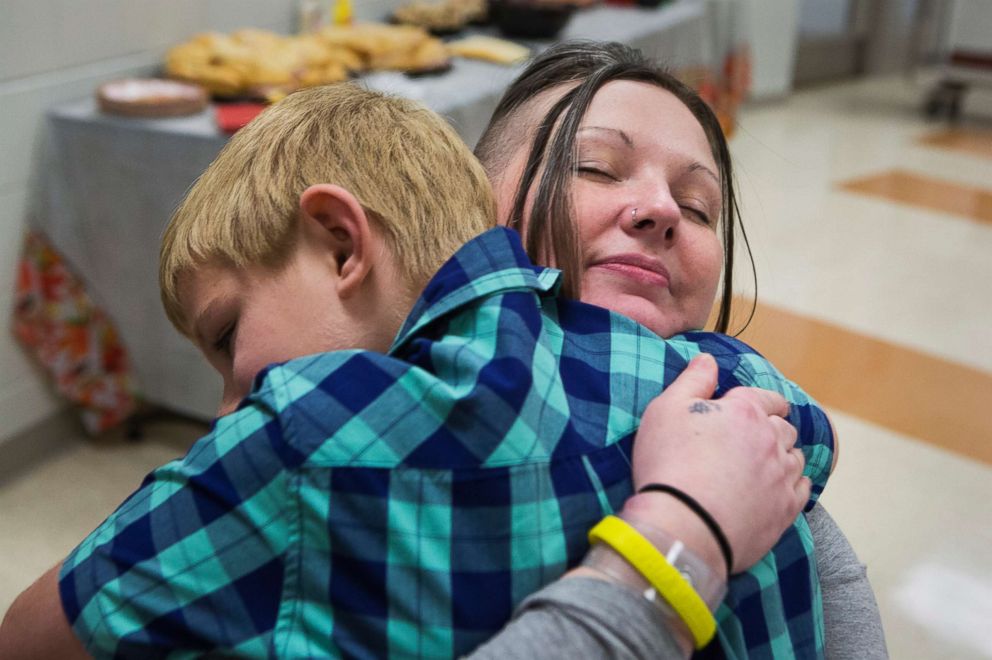 'The dope man looks up your release date'
Tera has battled opioid addiction since she was 20. She didn't start using heroin until she was 22.
Though she's never overdosed, Tera says she reached a point in her addiction where she was seeking the strongest high, the kind that would nearly kill you.
"If I die of an overdose, what would people say looking at my body in the casket? There's a f—–g whore. There's a f—–g junkie. There's a f—–g piece of s–t mom." Tera says tearfully. "I realize now I'm selfish. My mom and my kids don't have anything to cope and I'm out here wallowing in my needle."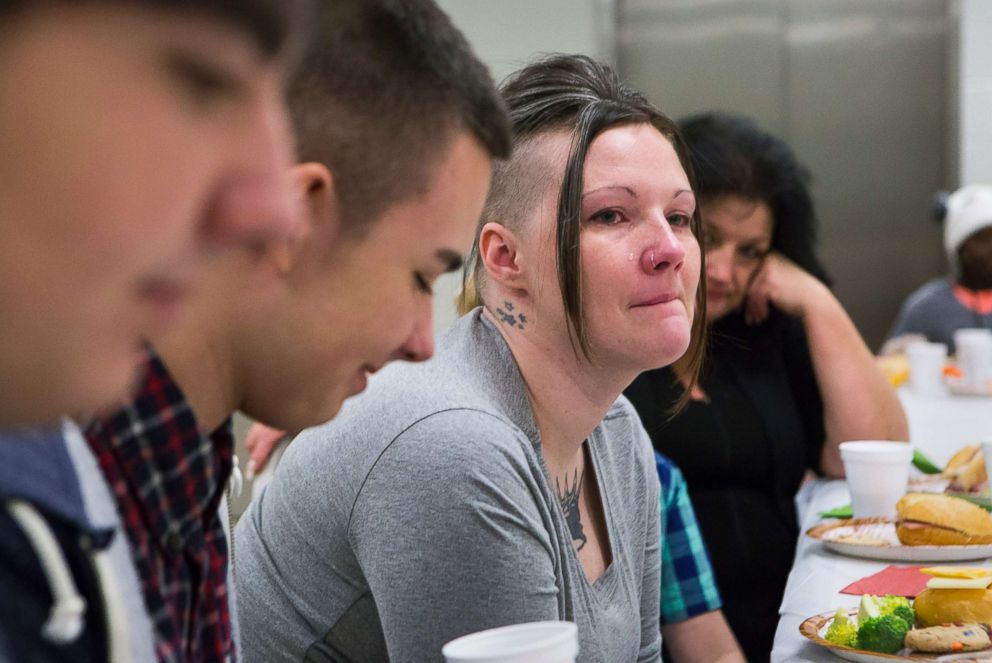 Stephanie's addiction stems from stealing her father's pain medication when he was critically injured in a motorcycle accident. Stephanie, who was a teenager then, would give the pills to her boyfriend but began using herself around the time her father died. She moved on to dope by the time she was 20.
Stephanie says she's addicted to inserting the needle in her arm the same way a cigarette smoker is addicted to inhaling the smoke. She has overdosed four times and has been revived with Naloxone at Southside Regional Medical Center in Petersburg.
Stephanie struggled to adhere to HARP's strict rules and she resisted her "pull-ups," or consequences for actions deemed destructive by the group or deputies overseeing the program. She was kicked out of the program just before Thanksgiving and then transferred to Riverside Regional Jail about 30 minutes away in North Prince George.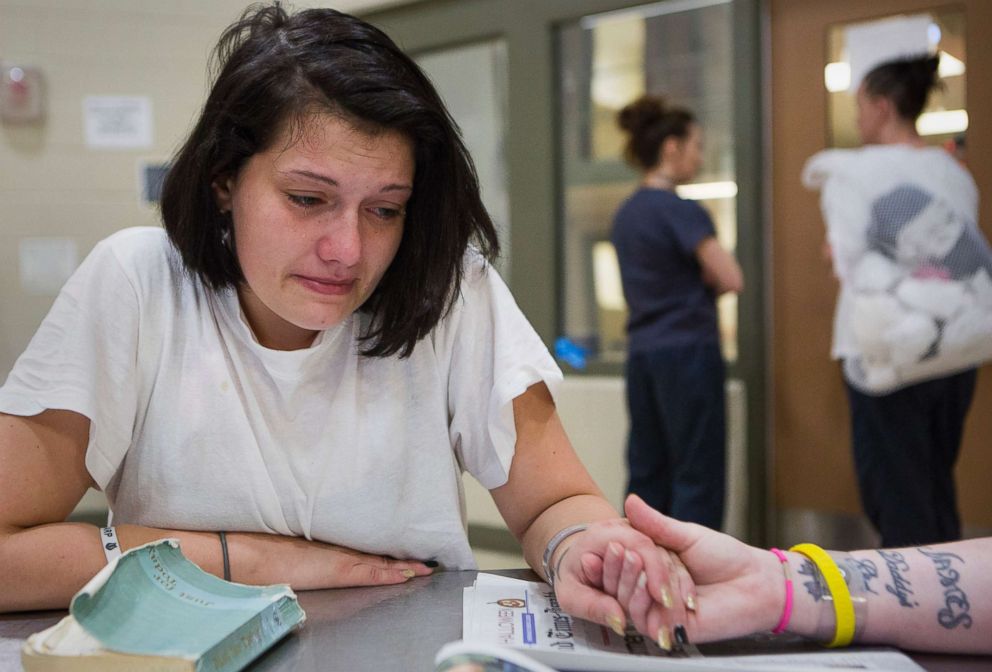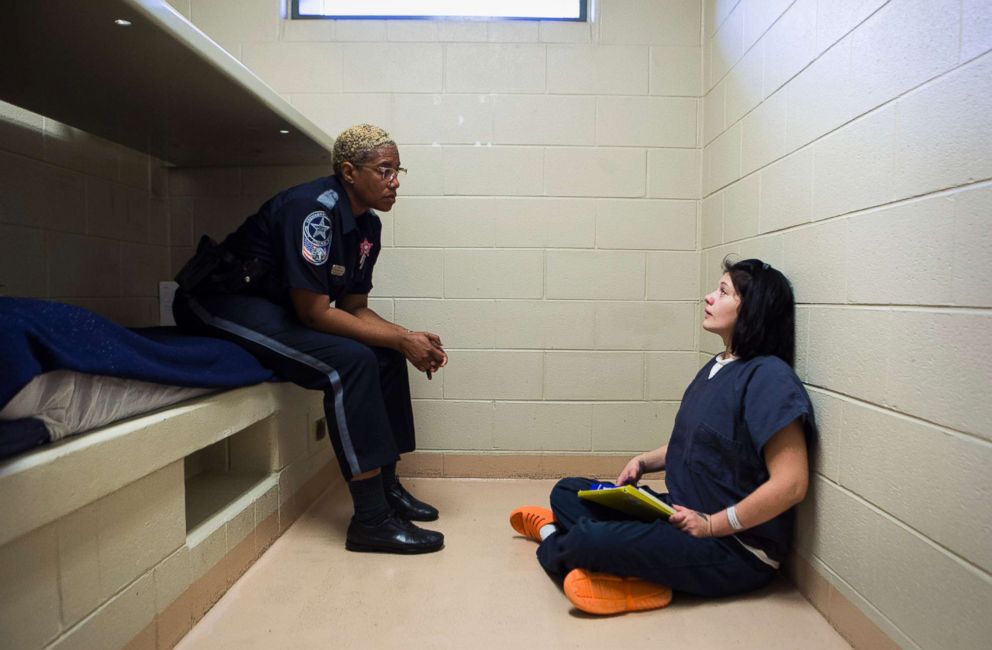 Tera also was booted from HARP on Jan. 12.
"It was just a lot of drama, and Tera stirs the pot. She has to make changes in here so she can make them out there," says Deputy Celeste Walters, who works closely with the women in the program. "The plan is to bring her back after 30 days."
Tera was transferred to Riverside Regional Jail on Thursday. It was unclear why she was moved, whether she'll be allowed back in the program after her transfer out of the county jail or when she'll be released.
She says she already misses Stephanie and also worries about her sister's recovery outside of jail.
"She's not ready yet," Tera says. "The dope man looks up your release date and is waiting for you in your driveway when you get out."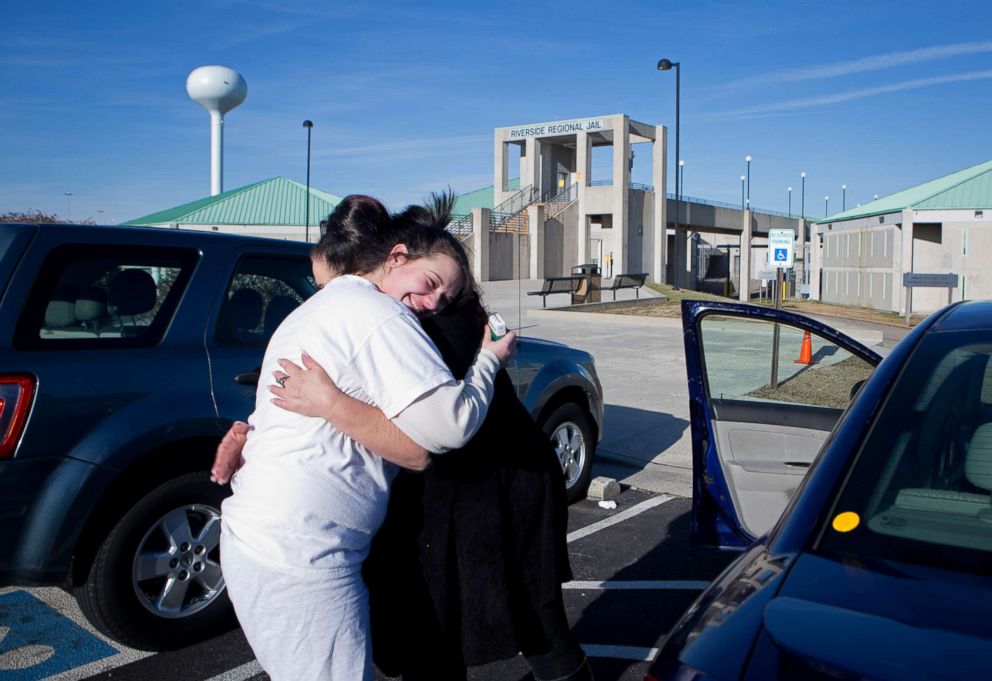 Stephanie was released from jail Saturday morning. Deborah borrowed Brandi's car, fastened Jaydain into his car seat and drove the familiar route to Riverside Regional Jail to pick up Stephanie.
"I'm so nervous right now. I just want my family back together," Deborah says in the car.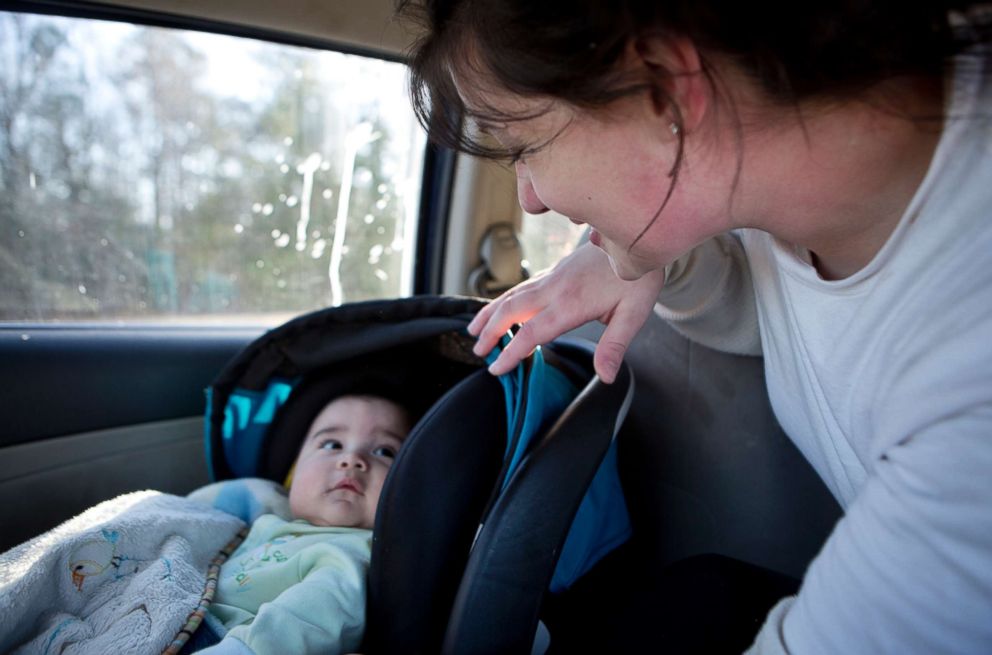 Deborah fears she will relapse. The last time Stephanie left jail, she used heroin that same day, according to Deborah.
"I worry about Stephanie," Deborah says. "Tera's the one I think can get clean."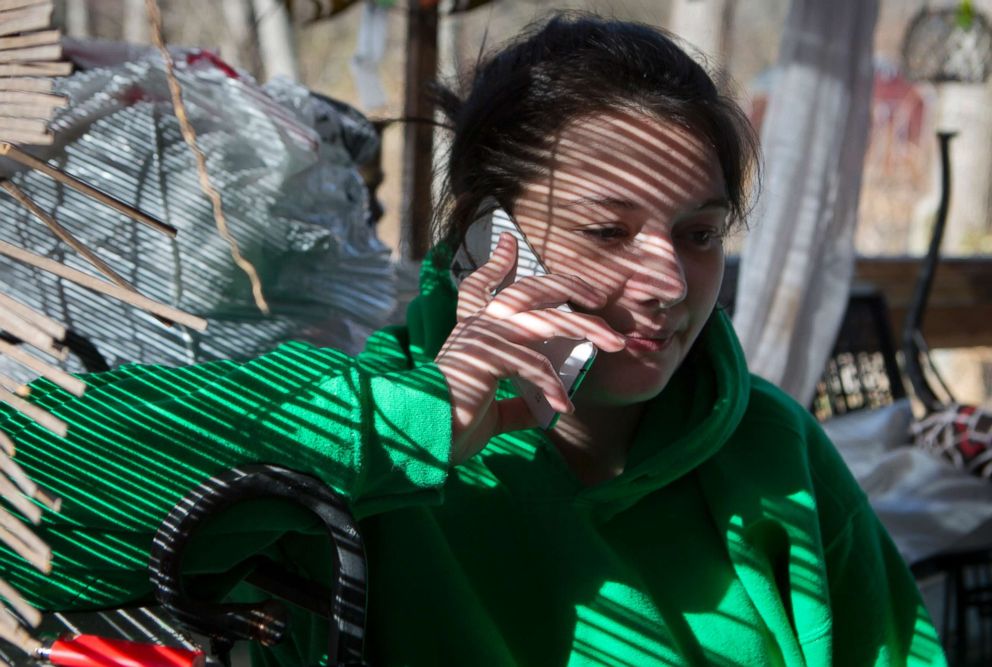 Stephanie received a year-long scholarship at an addiction recovery home for women in Richmond called The Mercy House. But she decided to hold off on going and return to Deborah's house instead.
"Mercy House is plan B," Stephanie says. "I know what I have to do this time. I know if I go with the wrong people, then I will use. As long as I stay here, I'm OK."
By noon, Stephanie had changed out of her jail clothes and into a borrowed bright green hoodie. She walked to a nearby library, got into a car with a man and drove away.
ABC News' Phaedra Singelis and Morgan Winsor contributed to this report.
Julia Rendleman's reporting on women and the opioid crisis is supported, in part, by the International Women's Media Foundation's Howard G. Buffett Fund for Women Journalists.